SOUL OF JUSTICE: Thelton Henderson's American Journey DVD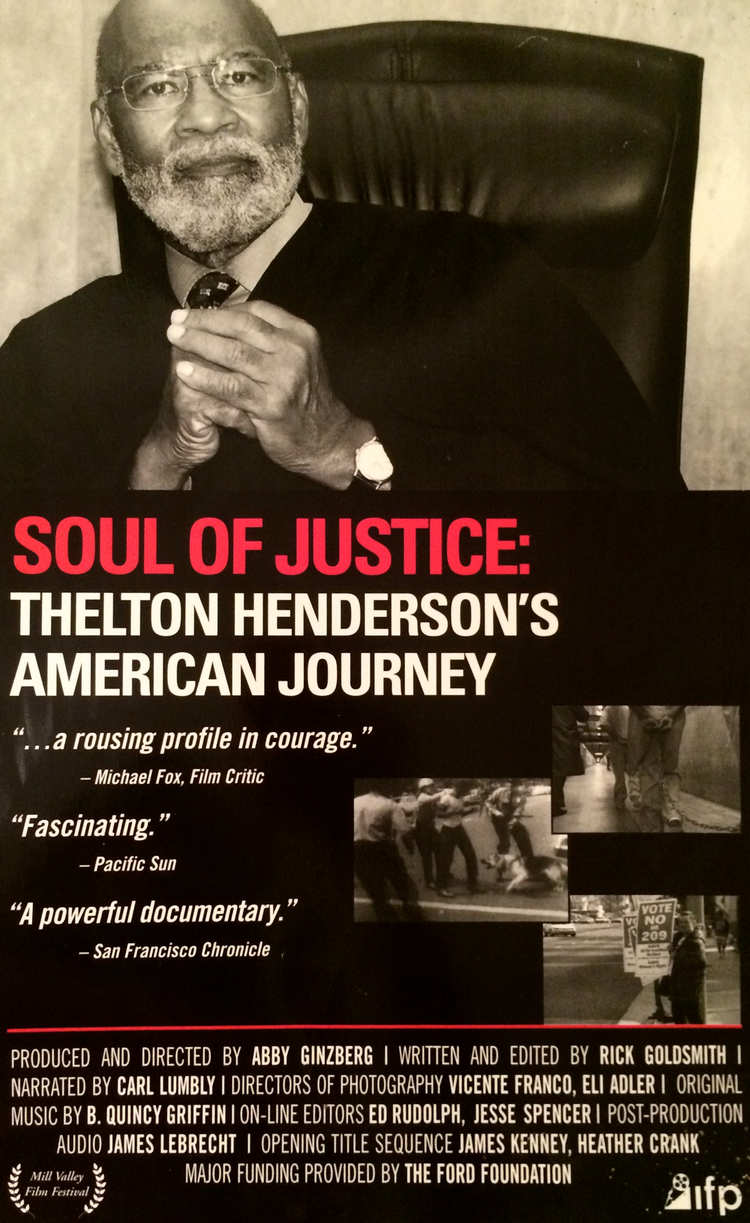 SOUL OF JUSTICE: Thelton Henderson's American Journey DVD
We are excited to announce that the award-winning Justice Trilogy films are now available online. Abby's profiles of social justice trail-blazers are essential viewing for activists and citizens of all ages. Social Action Media has launched an online store to enable College, University and Law School Libraries to purchase physical copies of each DVD or the entire series.
 
SOUL OF JUSTICE: Thelton Henderson's American Journey is a timely and unforgettable story about one person's commitment to integrity and human rights and his profound influence on the American judicial system. Award-winning director Abby Ginzberg's riveting and thought-provoking film transports viewers through the inspiring life and work of one of the first African-American federal judges in the United States and chronicles the impact of his decisions on the lives of millions. As the first black attorney in the Civil Rights Division of the Kennedy Justice Department in the 1960's, Henderson, fresh out of law school, confronted the intricate challenges of being a black man in authority within the largely all-white world of the American legal system.
With rare and powerful archival footage SOUL OF JUSTICE offers viewers an intimate window into the world of the young lawyer as he grapples with tough choices, including the decision to loan a car to Dr. Martin Luther King, Jr., a crucial act which which ultimately cost him his job. Beginning with his 1980 judicial appointment by President Jimmy Carter until the present day, Henderson's tenacity in seeing that his decisions are implemented has made him a uniquely effective and brave jurist, setting the bar high for others who have followed in his footsteps. From the inhumane conditions at Pelican Bay State Prison to the slaughter of dolphins by tuna-fishing fleets, to the elimination of affirmative action, SOUL OF JUSTICE reverberates with the heart-wrenching and dynamic issues that have placed Judge Henderson on the front lines throughout the last 25 years. SOUL OF JUSTICE captures the multifaceted nature of this extraordinary human being by deftly weaving together the parallel threads of historical imagery and insightful commentary to create a rousing profile in courage. At a time of increasing polarization over the actions of judges in America, this compelling cinematic journey reveals the true power of Thelton Henderson's fearless efforts to see that justice retains its soul.